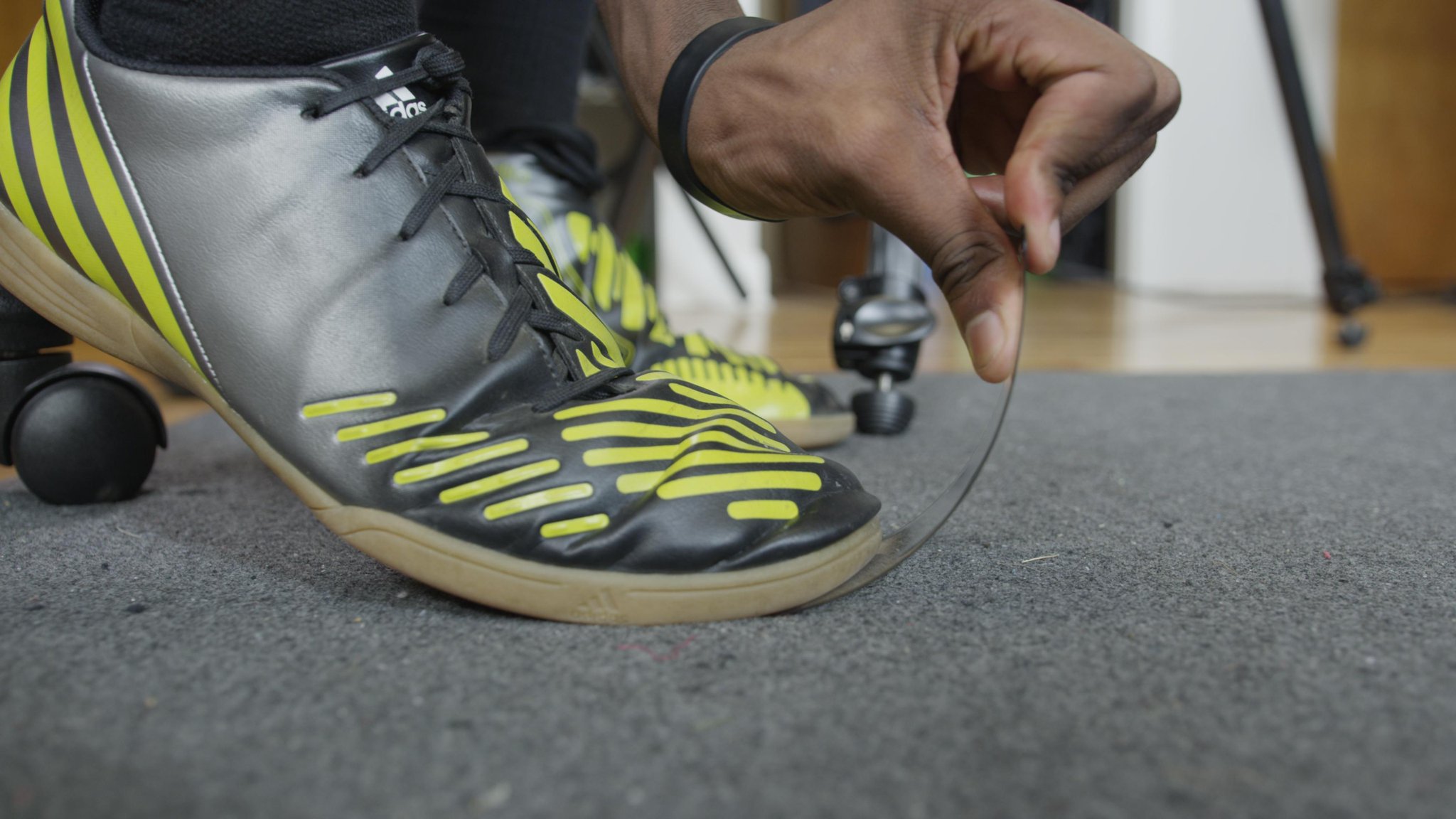 Marques Brownlee extremely bending the sapphire glass!
SCROLL DOWN TO SEE THE UPDATE
Well it might not be "flexible" because of the other components but, it could be really durable.
After a long recent months of iPhone 6 leaks. Though there is not much of a conformation if this is a actual part off the assembly line. This is suppose to be closest we can get to a look at the screen of the next generation iPhone.

Marques Brownlee; A YouTube tech celebrate and Sonny Dickson; Know for leaking smartphone parts. Uploaded a video (embedded below) today showing off a sapphire front screen of the next generation alleged 4.7 in. iPhone 6 and show just how durable it is.



The new Sapphire glass screen on the iPhone 6 looks great, guys. Prepare to be amazed! $GTAT $AAPL
— Sonny Dickson (@SonnyDickson) July 4, 2014
Even though we never got a conformation that Apple was working on a Sapphire screen but, the leaks in the past form 9to5Mac and other sources that Apple had procured enough Sapphire Crystal furnaces to make 100-200M ~5-inch iPhone displays.
The new iPhones models are expected this fall, likely in September, alongside the release of iOS 8.
Be sure to watch the whole video where Marques Brownlee does a extreme "torture test" for the sapphire screen.
Marques Brownlee's Video

Sonny Dickson's Video

UPDATE:

Another video upload from Marques Brownlee (Linked Below) shows that leaked front panel glass is not pure sapphire by scratching it with sandpaper (Results shown in the video)